| | | | |
| --- | --- | --- | --- |
| The Internet | Web Administrator | Web Development. | |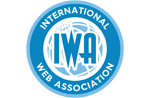 We Create Beautiful Websites, including Responsive Design, Graphics, Mobile devices, Web Sites, for the Web
In this Web Site it helps make businesses more visible on the web by delivering beautifully crafted web design, intuitive applications and content management solutions at competitive prices, with continuous support.

What We Do
When most people think about the web the first thing that comes to mind is a website. Of course, a website is important but the web has evolved, people access the web in multiple ways such as mobile, tablets and anything in-between.
We can help you improve your visibility across these platforms and assist with key engagement, including search engine optimisation, online marketing and social media strategies. In other words, we're a one-stop digital agency for all your online needs.
Our Approach
We initially help you plan what you'd like to get out of the web engagement by listening to your objectives and ideas, and then adding our knowledge to produce a engaging website, app, campaign or product. By understanding the desired end result we can help you plan the best website architecture, build a site or application that will meet your objectives, plan a creative, intelligent and effective marketing campaign, or help with any other area of your social interaction, remember engaging your customer on a social level shows you care about their needs and engage with offering services or solutions.

We take a creative, commercial and analytical approach. This means that while you'll find our responsive design ideas effective, the focus is always on return on your investment. And everything is tracked so that results can be seen and evaluated.

-